Home
About
Articles
Computing
Writing
Graphics
Links
Archive
Site Index
About Me
Starshine
Prounouns:

She/Her

Gender:

Woman

Nationality:

British

E-mail:

dfstarshine@hotmail.com

Gemini:

gemlog.blue/users/starshine/

Fediverse:

@dfstarshine@icosahedron.website

Neocities Profile:

dfsshine

Archive Of Our Own:

MoonLightInk

Internet Archive:

dfstarshine

Youtube

Starshine's Pages
I'm Starshine, I am a Dyspraxic British trans woman and long-time netizen since the early 00's and I was born in the early 90's. I'm interested in computing, art, cooking, slow living and archival. I take a keen interest in the history of the internet and computing in general, particularly the 90's and 00's.
Beyond just nostalgia, I have come to appreciate the importance of preservation of computing and internet history. It's also made me more interested in how computers have changed and how they could change in the future. I am an advocate for "the small internet" and "small tech" as a solution to "big tech". I am against "Web3" and crypto/blockchain snakeoil. You can learn more about my history with computers as well as my current feelings about computers/tech and the modern web.
I've always loved making things, my favourite toy growing up was Lego and I still love it as an adult, I also liked arts and crafts and was also into model railways and loved making models for my train layout. I think at least part of what attracted me to tech was all the things I could do and create using computers. I started learning HTML when I was about 11 or 12 and I've always wanted my own personal website, probably ever since I learned that there was such a thing as a "Website", but was always held back by the whole "money for hosting/server/domain costs" thing, which is what attracted me to NeoCities. As someone who experienced the web in the early days and does not like how it's changed over the years, Neocities and the adjacent indie web scene is something I'm very excited about as a retreat from the bloated, soulless, tracker-filled, mind-numbing corporate web.
I was bought up in a family where home-made food and home-grown vegetables was the norm. My Grandfather was a man who took self-reliance and appreciation for nature very seriously, he also nurtured my curiosity for how things worked and was knowledgable on a wide range of topics, taking time to explain things to me when I asked him questions. I think my upbringing is partially the reason why I've come to appreciate the importance of slow movement, sustainability and self reliance, not just in my computing life but in other areas too.
I've had multiple online handles through the years and I never seem to be able to settle on one. However I've been going by "Starshine" for quite a while now. I chose it because I have a bit of a thing for star and moon imagery and I like night time.
Hobbies/Interests
Food/Cooking
Music
Lego
Engineering
Politics/Philosophy (the former reluctantly and with great care)
Stuff I like
Music
Favourite Songs
I also have created a playlist of my favourite nostalgic video game music.
Food
Savoury
Bread (I sometimes make my own)
Fish
Chips (I'm British)
Fish AND Chips (I'm British)
Marmite (I'M BRITISH) (Great on toast, especially with cheese spread triangles)
Spaghetti
Pizza
Lasagne
Chinese chicken curry (with egg fried rice)
Sweet
Cake (especially chocolate)
Vanilla ice cream
Chocolate
Scones with cream and jam
Apple Pie (Home-Made)
Pancakes
Drink
Tea (Obviously)
Hot Chocolate
Lemonade
Coke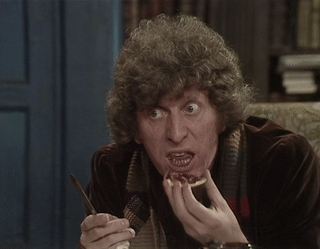 Animals
Cats
Rabbits
Birds
Other fluffies
Influences
People
People that have Influenced me:
Sites
Sites that have influenced mine: